Leave a message and let's set up a meeting.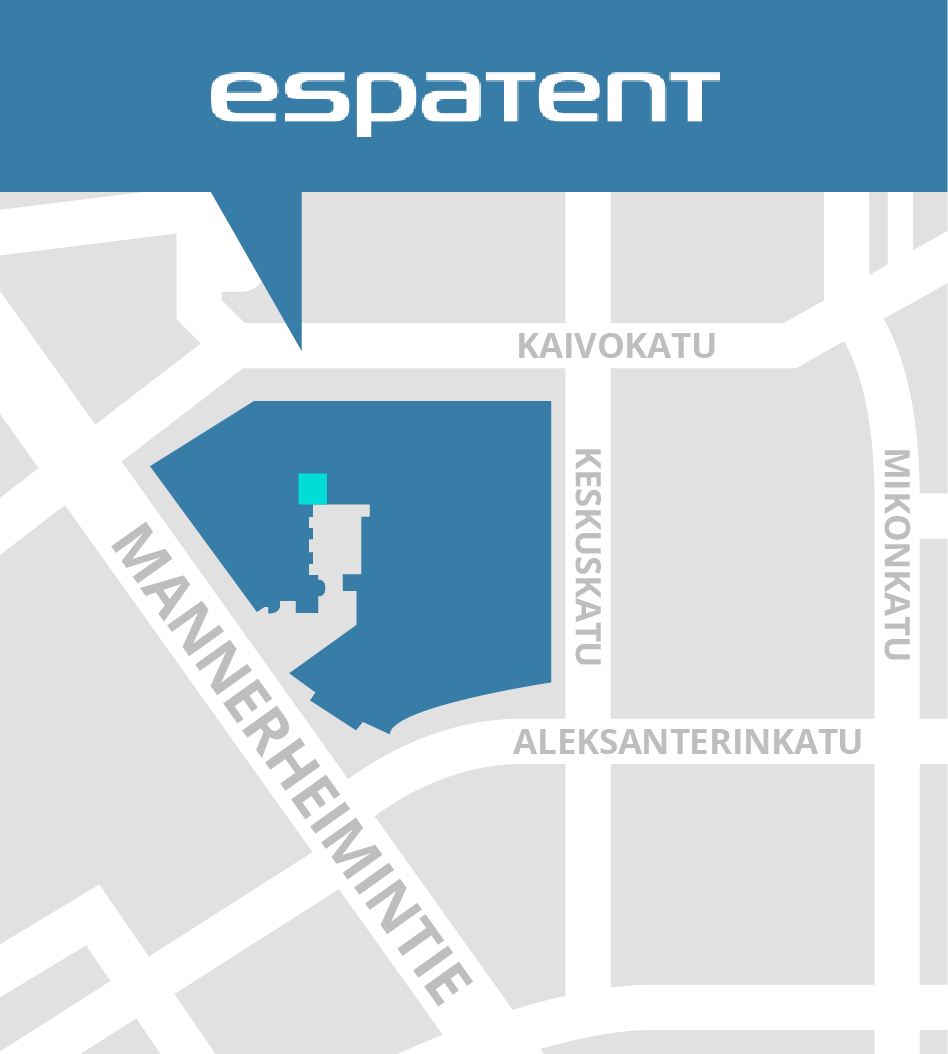 Espatent Oy
Kaivokatu 10 D
00100 HELSINKI-FIN
Tel +358 10 219 0720
Email info@espatent.fi
You can reach us at our personal emails: firstname.lastname@espatent.fi
Our office is located in central Helsinki, opposite the Central Railway Station, with public transport (train, tram, metro and bus) taking you right at our doorstep. You can also find parking at the Stockmann Q-Park parking garage. Exit the garage with the Kaivopiha elevators.
You'll find our street entrance at Kaivopiha. Take the glass elevator to the 4th floor.
Electronic billing address
OVT: 003720298895
Operator: Apix Messaging Oy
Operator ID: 003723327487
VAT FI 20298895
Espatent Oy is a member of the Association of Finnish Patent Attorneys (SPAY). We adhere to the General Conditions on Mandates of SPAY.