EMMI PUUJALKA
Patent Attorney
+358 45 787 40909
firstname.lastname@espatent.fi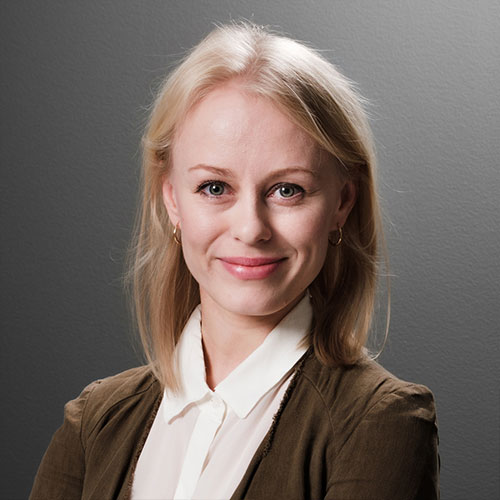 My principal area of work involves patenting of inventions in the field of chemistry and biotechnology. Currently I provide support with patent application processes and performing novelty searches for our clients.
My professional background is in molecular biology and biomedical research. Prior to joining Espatent, I obtained a PhD specialising in vascular biology and oncology from the Medical University of Vienna. Altogether, I worked over ten years in research projects around Europe, and had the opportunity to contribute to R&D of therapeutic molecules in treatment of vascular diseases, of cellular signalling pathway studies and therapeutic research of immunological disorders, as well as to regulatory work of in vitro diagnostics.
Coming from an academic background, I am excited about my new role and the opportunity to view the types of innovations I encountered as a researcher from a different perspective. As a patent engineer, I have the chance to work in the interface between business and science, apply my know-how in my daily work and to use my expertise to help our clients.